If you're looking to take up residence in one of any number of high-rise condominiums, there's probably something about the lifestyle of high-rise condos that attracts you. Newly built high-rise condos offer all sorts of amenities clamoring for your attention. But which ones are worth it and which aren't? That depends mostly on the way you lead your life and the activities that are important to you.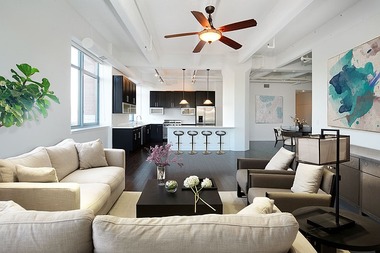 Are you a Gym Junkie?
Many high-rise condos offer a wide array of fitness facilities, both indoor and outdoor. From immaculately maintained pools, walking and jogging tracks, to state of the art fitness centers, there's never a shortage of ways to work out in a high-rise condominium.

Nature Enthusiast?
More and more high-rise condominiums are flaunting amenities that are geared towards those who find themselves enamored by nature. Zen gardens, nature trails, exclusive access to beaches and parks await you at some of the trendiest condo buildings popping up throughout the country.

Maybe a Luxury Addict?
High-rise condos are typically geared toward meeting your every need. For those who want even more luxuries such as saunas, spas, steam rooms, media and games rooms, libraries and even movie theaters, there are high-end high-rises that will meet these desires.

Is It an Investment for You?
In addition to worrying about which amenities make sense for you as an individual, there's also the investment side of condos. Amenities that will never depreciate, like a room with a view or an excellent location, add to the overall value. Access to parks and outdoors as well as the surrounding city, always commands a higher price now and down the road.

Make a List!
One of the smartest things you can do when looking for a high-rise condo is to make a list of your must-have amenities. Another list should include your budget, location and size of the condo. These lists should exist in tandem with each other to find the perfect high-rise condo for you.