2017- Limited Time Special!
Celebrating my Brand New NHCB Designation
With Cash Back up to $10,000 * on New Construction Homes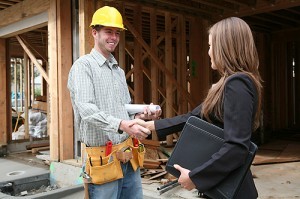 Click here for the Press Release
Why would you want to work with an experienced New Home Professional when buying a new construction home?
Contrary to what you may have heard it's not prudent for a home buyer to enter into a new construction contract without having an experienced buyer's agent on "their" side.
The advantages are many; aside from some of the obvious ones. The fact that having buyer agent representation is FREE should never be overlooked! So too, the misconception that not using a buyer's agent will save money, simply doesn't happen.
As an experienced and dedicated buyer's agent I can offer you a wealth of knowledge, high quality of service, and a closing cost credit ( rebate) for utilizing my services. This is a true win-win situation for all parties!

2 basic rules to follow if you would like to benefit from our Cash Back Rebate: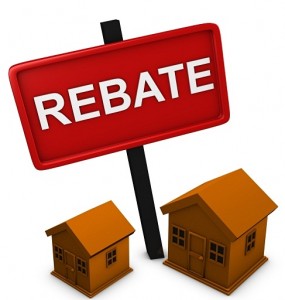 Rule #1: Please ensure that you do not contact the builder online or call in to the Sales Office at any time prior to the first visit that we make together.
Rule #2: Builders require that your agent accompany you on your first visit to the model / sales office. As a potential buyer it is imperative to let the builder know that I am the agent representing you in your new home purchase. This is an essential step in the process and one that cannot be overlooked!

Note: If you contact the builder's office on your own, you will lose this cash back benefit.
Amount of the rebate is variable; max rebate is $10K. *
Rebate is calculated on the base sales price of your home and commission paid to the Buyer's Agent. This rebate will be given to you in addition to any and all other builders rebates, incentives and promotions. The rebate cash back will be credited to you to at close of escrow, to apply towards your closing costs.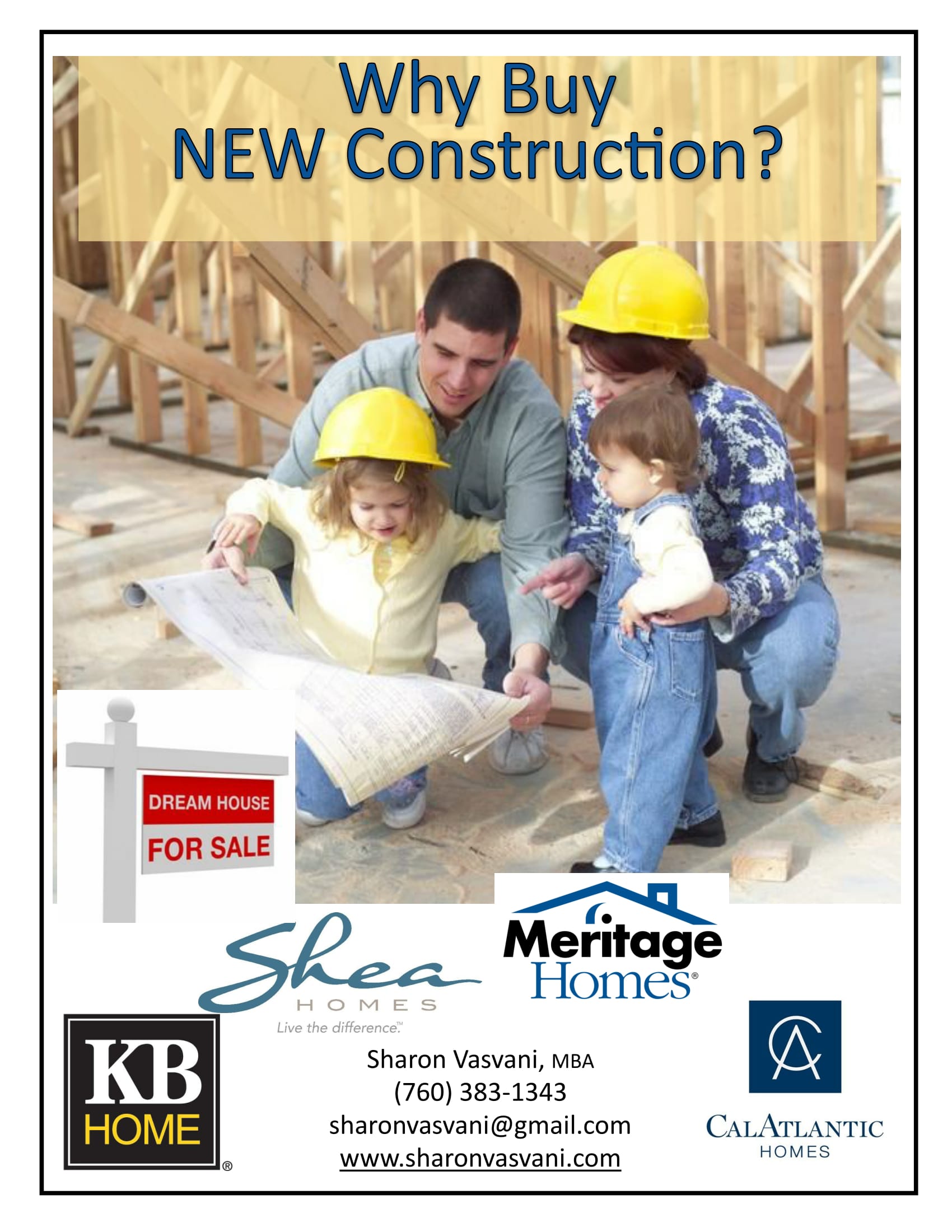 Download my E-Book on
"10 Reasons why you should work with an experienced
Buyer's Agent for your New Construction purchase."
To Your Success,
Sharon Vasvani
760-383-1343
sharonvasvani@gmail.com
*Amount of rebate varies based on sale price of home and commission paid to Buyer's Agent(us). This rebate is in addition to any and all other builders rebates, incentives and promotions. The amount of the rebate could be as high as $10,000, and will be credited towards your closing costs at close of escrow!
Certain conditions apply.