For many military borrowers, VA loans offer the best lending program in the market. These loans are flexible and don't require a down payment. VA loans have helped over 21 million service members purchase homes. Even longtime VA borrowers may not know everything they need to about VA loans. Here are 7 things about VA loans you don't want to miss out on.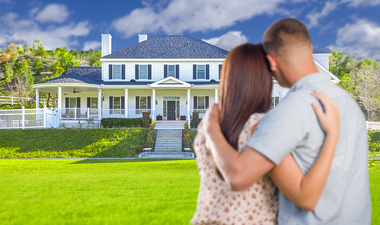 1. VA loans are reusable
You can use your full VA loan again and again as long as you are paying off the loan every time. You also can obtain another VA loan even if you have lost a loan to foreclosure or if you currently have a loan.

2. They can only be used for certain kinds of homes
VA loans are designed for properties that are turnkey properties, including condos, single-family homes, modular housing and some multi-unit properties. Don't plan to buy a commercial property or a fixer-upper home with a VA loan.

3. You can obtain a VA loan despite foreclosure or bankruptcy
Even if you have a history of foreclosure or bankruptcy, as a service member, you can still get a VA loan. Even those who have had a VA loan foreclosed on can still take advantage of their VA loan benefit.

4. VA loans come with a mandatory fee
There is no mortgage insurance with VA loans, but you will have to pay a VA Funding Fee, which is normally about 2% of the loan. This fee helps the VA program continually lend and is required for both purchase and refinance loans. It can be tacked onto the loan amount and fully waived for service members with service-caused disabilities.

5. There is no prepayment penalty
You can make higher payments or more payments whenever you choose without penalty. This will save you money on interest and you can even arrange for your payments to automatically deduct extra each month.

6. There are limits on co-borrowers
The VA loan program requires a down payment if you have a co-borrower that is not your spouse or another veteran with a VA loan entitlement who will reside in the home with you. Not every VA lender allows joint loans.

7. VA loans don't have mortgage insurance
Mortgage insurance is a monthly fee that you are required to pay if you don't put 20% down. VA loans eliminate the need for mortgage insurance, saving service members more money each month.

Which of these facts about VA loans are you surprised by?